MEGAYACHT GALLIES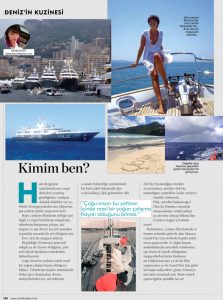 Do you remember those million dollar babies lying down on seas that you see on the pages of your magazine, of course I am talking about megayachts, I just happen to live in them!
Not that I have millions of dollars. It is because I am a chef who is responsible to cook food for owners and which is worthy the grandeur of these boats, stylish, elegant and extremely delicious.
Yes, I am a megayacht chef.
I am talking about boats more than 50 meters long, privately owned or privately leased through a process we call charter.
Most people have no idea how busy it may become in these yachts. From the colossal costs of docking the boats in those famous marinas for a few nights to arranging flights for a mere box of strawberries that you are cannot normally procure in that part of the hemisphere you are sailing, and adorning them with cities and marinas you have never previously heard of and food you have never tasted before, adorning them with hundreds of these experiences…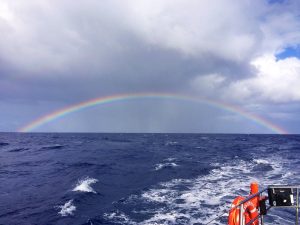 So, where do we begin?
You will read that in the July issue as your chef is about to embark on a train from Milan to Cannes!
As you are aware, in spite of battling paparazzis and mad fans waiting in front of hotels for Cannes Film Festival and the Monaco Grand Prix just afterwards, a Hollywood star or a film producer or another billionaire coming for Grand Prix has just rented a megayacht, and I will be there to create tastes special to South France just for them… Who am I cooking to is a secret for the time being!
BOAT OF THE MONTH
AORI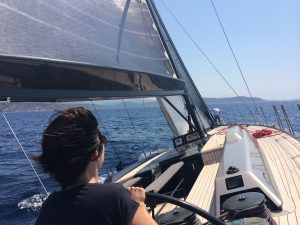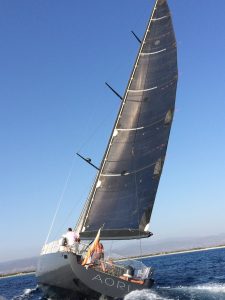 At this corner, I will be sharing boats whether I have worked on, knowing the specks of salt on its deck or magnificent or ugly boats that I have just encountered in the marinas, small but cute boats or the ones having the funniest names, in short the boats that attract my interest. Here is the first one: Not a giant but a delightful and cool boat that I have cruised on in the Mediterranean for four years from north to south and east to west: WALLY 80. AORI is one of the Italian brand Wally's modern boats designed by Luca Brenta, however she is the first of her kind being 80 feet. Curse the gods of the seas that they have not granted speaking to the sailboat, and imagine the many untold stories she hides on her deck…