Returning to Wally and Mediterranean
After our Wally wintered in the Mediterranean, I spent the winter in the Palma de Mallorca on Feadship's 72 meter motor yacht Utopia, in Caribbean on 38 meter sailing superyacht and 62 meter motor yacht Icon. In these days that I am preparing to set sail with Wally again towards French and Italian shores, I want to talk about the world of a superyacht chef based upon my experiences on those 3 different boats.
I cannot say that Mediterranean season opens for me when I set my sights on the sea, on the contrary the season opens when the snowy summits of the Alps wink at me through the window of the airplane. Because the sailing boat Wally, of which I happen to be the chef, waits for me serenely in Imperia, Italy, and I always visit my house in Milano to get my summer clothes before I board the yacht.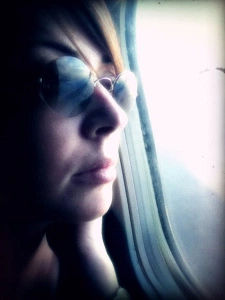 This is the reason I greet the Alps first before I say my hellos to the fish.
After spending the winter like Evliya Celebi (the famous Ottoman traveler), I must admit that I missed the Mediterranean. What did I do? Where did I go? The monthly issues of my magazine mostly cannot catch up with my migration throughout the world, but if you followed you have seen some of the locations I have been to on these pages.
For the ones who are not acquainted closely with the world of yachting, let me say that the yachting season divides into two according to the winter and summer. The Mediterranean season corresponds to our summer and the Caribbean and Pacific season correspond to our winter. The Pacific season is a little bit more complex meaning that it can last longer, however the Caribbean season coincides exactly with the summer's end in Mediterranean.
In order to complete their preparations for the Caribbean season, at the beginning of October superyachts dock to the marinas at Imperia, Sanremo and Viareggio on Italian shores and Antibes and Monaco on French shores. However they mostly wait in Spain's famous island Palma de Mallorca. This phase continue from the beginning of October till the beginning of December. Technical repairs are conducted, everything is checked to the last detail, the interiors are cleaned thoroughly and if necessary renovated, the idle teams take vacation in turns and personnel are changed if required.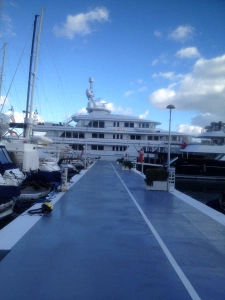 As of December, the superyachts that completed their preparations set sail towards Atlantic for the Caribbean season and towards Red Sea and Indian Ocean for the Pacific season.
After I successfully concluded 2013 Mediterranean season, and as my boat would not conquer the ocean but spend the winter resting, I began looking for temporary chef positions. My first employment was in a 72 meter motor yacht, Utopia from Feadship Shipyard, one of the most prominent ones in the sector. I boarded the yacht at Palma de Mallorca and spent one month there as a Sous Chef. As Utopia can also be leased which we call charter, it is a well known superyacht.
The head chef has 14 years of yacht experience, and my task is to support him and cook for the crew. Being a crew chef serving 18-20 member crew is not a job to be taken lightly, because if you are in the superyacht sector, the food requested for the crew is also various.The expectation is close to what is served to the yacht owner.
Our shift begins at 07:30. As of 10:00, I prepare an English breakfast consisting of smoothie, cake and sandwiches or bacon, scrambled eggs and sausages for the team's first brake. When is 12:30, I serve lunch consisting of two choices of proteins from the permutations of fish-chicken, chicken-meat or fish-meat; one choice of carbohydrates such as pasta or rice; two choices of cold salads consisting of green salad and definitely another salad choice; sometimes soup and vegetables plus puree to be served as side dishes with meat-chicken-fish. Later on the second team break arrives at 15:00, and a delicacy like cupcakes, brownie or pie is served for what we can call the teatime… And from 18:00, a dinner with a similar menu to lunch…

As you are serving to 20 persons, not only Italian cuisine but you have to visit Thai, English, French, Caribbean, Greek, different cuisines for each day. To put it into other words, cooking by creating menus from different cousins according to the country we are in, in order to satisfy the crew may express the hardness of my job better. Budget is generally limitless or the upper limit. As 50 to 150 meter boats, not 25 meter ones constitute the superyacht sector, the boat owners are not mere millionaires but billionaires. Naturally no budget exists for the guests. By the sector's nature, the crew is constituted from the best in the sector with very high wages. Thereby these best captains, engineers, chefs and stewardesses have a high life standard and likewise expectations. Therefore a superyacht's chef must at minimum have 10 years of experience of restaurant and yacht, and the second chef likewise. A standalone restaurant experience is not enough as well. You need to also have experience in getting well acquainted with coasts, preparing a new menu for each day, provisioning and servicing these which will satisfy 30 to 50 persons on average without disembarking for at least two weeks according to the country you are in.
After the one month I spent in Utopia at Palma, they headed towards Maldives accompanied with special armed guards against Somalian pirates. And I set sail to my next chef position to Caribbean's Antigua Island in a 38 meter yacht.
In the February issue, you have read my Caribbean Sea adventure between Antigua and Panama on a 38 meter prize sailing yacht, the pleasures of sailing through giant waves and the first time in my life that I see a whale. Not to mention the times I spent in the bizarre Panama town, Bocas del Toro…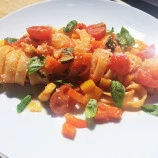 What I can add to this experience is that being a sailing boats chef is always more privileged than being a motor yacht chef. I cannot say it is harder, because being a motor yacht chef is a lot harder as you work in a giant boat where you do not feel sea, and like the workload, the number persons you serve is a lot more. However the sailing boat experience is unique and like nothing else.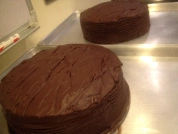 Being able to cook while rocking up and down in harsh weather, being in command of what you cook during races as they need to be light, memorizing the owner's habits as generally the boat is privately owned, standing sentry in shifts while passing oceans and huge seas and being experienced in holding helm are the traits while recruiting.
After two weeks I spent in the magnificent Luca Brenta design superyacht ; I returned to Europe and even Istanbul, and as I was just saying to myself lazily that "I want to do nothing, I will lie on my couch and watch movies whole day", the telephone rang and here I am on the road again. This is how our business is. Seeing new places with an elephant's appetite, boarding planes and passing oceans on boats is a lot more attractive than watching TV no matter how tired you are. On the telephone, the captain asked "can you fly to Monaco?". I said "of course" and immediately rose up from my couch that I had been sitting for five days watching the famous Turkish TV series "Magnificent Century" grabbing my ever ready suitcase and made for Monaco.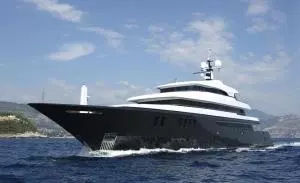 Motor yacht Icon! As it is Icon Yachts' first yacht, it is also named Icon. It is 62 meter long superyacht. My position this time was also a crew chef, but relatively easier as there were no guests. The job is to be the chef of 14 member crew between Monaco and Holland as the yacht would be docked to in Holland for maintenance and repair. The system was similar. The same choices of foods like I did for Utopia, and while tossing through cold and wavy waters of Atlantic, preparing light food against nausea…
I boarded the boat at Monaco, and how I love Monaco! I think it is one of the smallest and most splendid cities on Earth. Unlike every other city with an elegant façade but damp and dirty back streets. Everyone lives in luxury as it is seen.
We sat sail after spending one week in Monaco Harbor and completing the necessary shopping; however, because of the bad weather we were marooned for one week in Vigo, a northern Spanish town bordering Portugal. From my previous experiences, I can easily say that a bizarre part of yachting is to be marooned in weird cities in between long voyages. I stayed in cities that I would not have ever thought of visiting before. And one of them was Vigo. A town with a classic town life as it is not touristic. A few shops, some simple café-bars and gloomy karaoke bars for night life. No matter what, I have to say that I have seen some people singing better than professionals in these karaoke bars that we find gloomy as it is their only fun and therefore taken very very seriously. One of the best parts of this line of work is this. Witnessing different lifestyles around the world….
Ultimately a winter also ended.
As of April, I shall greet a brand new Mediterranean season on my awesome yacht. Last summer, we were in Greek Islands with Mykonos as our center of operations. This summer, I wil probably write to you from Italian and French coasts.
Arrivederci.